TOGETHER WITH
We've got a winner. But we don't wanna spoil it just yet. Read on to meet the Hustle subscriber who won our Tesla giveaway.
YOUR STORIES
We asked whether you're planning to move in the next 6 months. 33% said yes.
Yesterday I asked how many of you intend to move to a new city within 6 months. The results are in:
~5,000 readers answered (they're still coming in… we crunched the numbers on ~3,800 replies)
33.3% of the respondents said yes, they intend to move within 6 months. 66.7% said no.
Top cities people are moving from: NYC, San Francisco, and Chicago.
Top cities people are moving to: Austin, Chicago, and LA.
Some of the most popular intercity moves: NYC to LA, San Francisco to Austin, NYC to Austin, NYC to Denver, LA to Austin.
Texans: Get ready for an influx of Californians and New Yorkers.
Your plans gave me an idea: I'm starting a moving company. Be on the lookout for marketing emails soon.
Here are a few comments from the survey (edited for brevity).
Who's moving
Bob, moving from Chicago to Naperville, Illinois: "F*ck quarantine while in a 1,200 sq ft apartment. Need a house and a yard now."
Chad, moving from Nova Scotia back to an RV: "We've lived in a 40ft RV for the last 2 years, splitting time between Canada and the US with 2 adults, 2 children and a dog. COVID forced us back into our home for 3 months, but we've abandoned that now and moved back into the trailer with million-dollar views overlooking the ocean in Nova Scotia for $800/month."
Eli, moving from San Francisco to Berkeley, California: "I've always dreamed of living alone but that's not an option living in San Francisco. Instead, I've spent the past 6 years living with 5 people. Now that prices are dropping, I found a beautiful one bedroom in Berkeley. I've always loved living in a city but since being locked down, my FOMO has declined as fast as rental prices."
Cindy, moved from Chicago to New Orleans: She left the Chicago area "due to astronomically high taxes, poor services, cost of living and tired of winters. In New Orleans I own two properties, a condo I rent full-time and my personal home… Why New Orleans? The creative energy, food, music and the cost of living."
Who's staying put
Emily, staying in Richmond, Virginia: "I already live in an affordable, mid-size city. With even more on the horizon post-COVID-19, I think Richmond is just starting to hit its prime."
Steve, staying in NYC: "True New Yorkers always stick around to brave whatever comes their way. 9/11, Pandemics, roaches/rats/hipsters… Everything passes in time."
Craig, staying in Austin: "There's no better place to be right now than Austin. I suspect we'll be having a ton of new Texans arriving shortly."
We'll do another survey next week. That was fun.
Thanks to everyone who answered. You can find the entire dataset here.
–Sam, Founder & CEO of The Hustle
SNIPPETS
  Postal trucks have a major combustion problem. Over the last 6 years, at least 407 trucks caught fire — about 1 every 5 days, a VICE investigation found.
  In China, the economic fallout from COVID-19 has given young people a new mission: Retire as soon as possible.
  TikTok teens really do control everything. A viral challenge supercharged the price of Dogecoin, the goofball cryptocurrency based on the doge meme of old. At one point yesterday, its 24-hour trading volume spiked above $878m.
  Planning to hop on a rollercoaster? If you're in Japan, don't even think about screaming. Your shrieks could spread the virus, one park says, so "please scream inside your heart."
  Yikes. Yesterday, Brooks Brothers joined this unhappy club: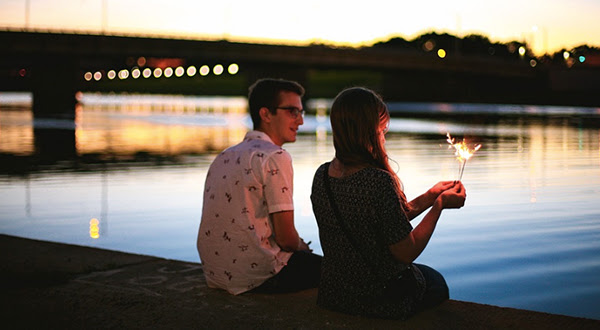 SWIPE RIGHT
Against all odds, we're living in Tinder boom times
I would like to propose a new form of quarantine doomscrolling: Doomswiping.

If April saw the peak of Horny on Main culture, then May and June were when single people collectively dove back into dating apps.

Sure, in-person dating is a logistical nightmare. But that didn't stop millions of us from clicking through profiles, wondering what — in normal times — might have been.

On Tinder, messages shot up 20%, and conversation lengths jumped 25%. Last month, Tinder was the 3rd-highest-grossing app — above even Netflix and Disney+.
Tinder is suddenly looking like a snack
Its Q1 earnings report said growth of paid subscribers had slowed significantly compared to the same time last year. But lately, Tinder has tried to sweep users off their feet with COVID-friendly features:
Passport is now free for everyone — you can set your location anywhere in the world.
The company has been testing in-app trivia since May.
And as of this week, Tinder has started rolling out a video chat option in some US states.
Is that why people are dropping so much $$$ on Tinder? Maybe not completely.
The earnings data does not specifically break down where all that spending is coming from, but as Input points out, there's likely one overriding culprit: Lonely people.
Research has found that the loneliest Tinder users are also the app's best customers. And 4 months into quarantine, if there's one thing the singles crowd is not lacking for right now, it's solitude.
This sales event might have the world's most beautiful landing page 
The highlights of Gong's #celebrate Event site include…
An English bulldog wearing sunglasses and a headset
A stunning color scheme
Background graphics that make us feel like doing Paint-Your-Own Pottery
Of course, no amount of beauty can make up for a lack of substance — and Gong has that in spades, too.
Their free online event goes live July 16th and includes big-name keynotes from Arianna Huffington and Kim Scott (author of Radical Candor), discussions with sales leaders from Outreach, Hubspot, Slack, and more, live networking with some of the best in the biz, and even product sneak peeks.
Visit for the landing page art, stay because, well, it's THE virtual event of the summer for sales leaders and pros.
See for yourself →
TRENDING
Amazon's head honcho is still standing, but Twitter had a field day with #ripjeffbezos
Are you a white, bald, middle-aged man? If so, we've got news — according to Twitter, you're actually Jeff Bezos. And Twitter thought you were dead.

Rest assured: Amazon's head honcho has NOT "drowned in the Amazon river," as some Tweeters claimed. But reality didn't stop some pranksters from powering #ripjeffbezos to trending status anyway.

The tweets lamenting Bezos' fake demise included pictures of just about every bald white man under the sun. But not Bezos himself.

Here are my personal favorite imposters:
See here: the actual newsy part of this piece
Bezos did not actually perish. But he probably shouldn't celebrate too fast.
Walmart is launching a same-day delivery subscription service to compete with Amazon Prime, called Walmart+.
Amazon Prime has been cutting into Walmart's base for years — more than half of Walmart's top-spending customers have a Prime subscription. But with a price point $21 cheaper than the standard price for a Prime membership, Walmart+ puts the retail megachain back on offense.
WINNER WINNER
Meet the winner of our Tesla giveaway
Ryan O., a 40-year-old salesman living in Kansas City, has won a lot of raffles in his life.

Once, he played 18 holes with professional golfer Tom Watson, thanks to a raffle victory. "My family always gives me a hard time because they think I have a lot of luck," he says.

Now he can add "Tesla winner" to his list of good fortune — but he almost didn't believe it.

On Monday, The Hustle's president emailed him, inviting him to participate in a subscriber interview. In reality, the email was a ruse. But Ryan thought it was a mass email and deleted it.

The next day, he got another message, and he deleted that, too.

After receiving a 3rd email, he gave in. "I said, I'm swamped this week, I can jump on with you next week if you have time." The reply: It'll just take 5 minutes.

When we told Ryan over a Zoom call yesterday that he won, he was shocked. Despite reading The Hustle regularly, he hadn't realized we were running a giveaway.

"As I was talking, I just Googled 'The Hustle raffle' to make sure that it was real," he says.

But the news is certainly welcome. Ryan's current ride is a 2011 Honda with 227k miles on it.
SPONSORED
A credit card that packs up to $1,148 of value? (We're not drooling, you are)
It's not often we call a piece of plastic a work of art.
But then The Ascent showed us this credit card and, well, we had to admit — that's a slick little swiper.
Tack on the fact that it comes with a hefty first-year bonus, up to 5% cash back, and no annual fees to boot, and we figured y'all would want to hear about it, too.
Check it out →
SHARE THE HUSTLE
Refer coworkers, get exclusive Hustle gear
Step 1: Peek our sweet, sweet rewards
Step 2: Copy your referral link below
Step 3: Share your link across social media and beyond
Step 4: Collect rewards, rinse & repeat
| | | | |
| --- | --- | --- | --- |
| | NASDAQ | 10,664.50 | + 0.02% |
| | | | |
| --- | --- | --- | --- |
| | S&P | 3,161.75 | – 0.06% |
| | | | |
| --- | --- | --- | --- |
| | DJIA | 25,949.00 | – 0.08% |
| | | | |
| --- | --- | --- | --- |
| | GOLD | 1,818.20 | – 0.13% |
| | | | |
| --- | --- | --- | --- |
| | 10-YR | 0.6530 | + 0.46% |
| | | | |
| --- | --- | --- | --- |
| | OIL | 40.78 | – 0.29% |
*As of market close
Wednesday's market movers and shakers
Trending 
: The major indexes rebounded from yesterday's streak-breaking dip. It was another good day for the big fish in tech's pond: Apple hit a record, rising 2.2%. Slack's stock rose more than 8% after it announced its acquisition of Rimeto, a corporate directory startup.
More buzz from yesterday's session:
Another big winner: The electric truck maker Nikola. Its stock rose more than 34% — breaking a 5-day skid — after JPMorgan upgraded its rating.
Bed Bath & Beyond is planning to close 200 of its stores, and its shares fell in after-hours trading.